Twilite Wood


Characteristics
Area
Forest Gate
Number
1
(6 overall)
Level Type
Standard
Information
Template
Night Sky
Saved
Zsasha's party
Secrets

Music
Ability Token
Pattern

Game
Navigation
Last Level

Frostwind
Next Level

Moon Grove
"
Enter the Twilight Wood and bring us back the night sky!
...And find Jowee. That Rapo is nothing but trouble!
"

Twilite Wood is the first level in the Forest Gate, and the first level The Hero uses Wings. This level employs a standard layout; The Hero must move from left to right through several level "sections" in order to reach the Exit Gate.
Jowee ran into the Forest Gate to find a gift for Mari. A gift that he says will be better than what Isaac gave her. (It's unknown what Isaac actually gives her.) The Hero ends up following Jowee through the level. By the end of the level, Jowee finds a flower without any color. The Creator is then asked to color it in.
CreationsEdit
Rescued Raposa Quotes Edit
"My name is Zsasha...
Do not tell anyone you saved me!"
"
Do you have any presents for me?
"
Template PageEdit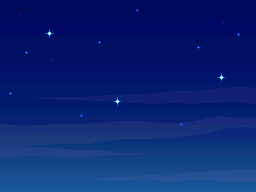 The page for the Night Sky is found here.
A total value of 684 Rapo-Coins can be collected in this level. This includes coins obtained from houses and crates, but excludes coins earned from enemy kills and combos.

An additional 100 coins may be added to this value assuming The Hero passes the level with a perfect score.
---
Music themes used within this level.
Forest 2
---
Ad blocker interference detected!
Wikia is a free-to-use site that makes money from advertising. We have a modified experience for viewers using ad blockers

Wikia is not accessible if you've made further modifications. Remove the custom ad blocker rule(s) and the page will load as expected.