Snow Fields


Characteristics
Area
Snow Gate
Number
0
Level Type
Tutorial
Standard
Information
Template
Snowshooter
Saved
Mayor
Secrets
None
Game
Navigation
Last Level

--
Next Level

Mt. Snowy
"
We should probably stay behind...
The Snow Fields can be dangerous!
"
–Mari

Snow Fields is the very first level in the Snow Gate and in Drawn to Life. This level cannot be revisited after completion due to it being a tutorial level.
The Hero arrives in the fields when they are assigned to save The Mayor. Throughout the level, they are introduced to various game mechanics such as using the

for jumping, defeating enemies, collecting Rapo-Coins, interacting with houses with green doors, breakable blue-and-white jars, Shadow Goo, rescuing Raposa, and level object creation.
After progressing through the short level, learning how to navigate the game, and freeing The Mayor, the player and the rescued Raposa return to the Village.
Enemies
Rescued Raposa Quotes
"
Who are you?! Oh? ...A Creation Hero? So the Creator is back! I was such a fool for not listening to Mari... We should get back to The Village... It's dangerous here!
"
Creations
Cloud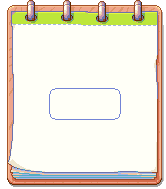 This list only includes creations that are first drawn, or can be redrawn, within this level.
Trivia
This is the only non-boss level in the original Drawn to Life that does not have an exit gate.
There are no Raposa hidden in the level that the player must find, but The Mayor is saved at the end.

There are also no Template pages to collect, probably due to the fact that the level is just a tutorial.
---
Ad blocker interference detected!
Wikia is a free-to-use site that makes money from advertising. We have a modified experience for viewers using ad blockers

Wikia is not accessible if you've made further modifications. Remove the custom ad blocker rule(s) and the page will load as expected.