Kori Jungle


Characteristics
Area
Beach Gate
Number
2
(12 overall)
Level Type
Standard
Underwater
Information
Template
Kori Tree
Saved
Bubba and his caretakers
Secrets

Music
Ability Token
Music

Game
Navigation
Last Level

Surf Beach
Next Level

Angle Isle
"
Enter the Rapo Islands Gate and bring back the Kori Tree page!
"
–In-Game Task Prompt
Kori Jungle is the second level in the Beach Gate. This level utilizes both Standard and Underwater level types. Additionally, this level progresses from left-to-right until the level's Exit Gate.
CreationsEdit
Rescued Raposa Quotes Edit
"Aw Rapo... if only my bro was here...
He's back n the village? What are we waiting for!?"
"
Bubba is such a sweet ole' thing!
"
"
Bubba ain't our son, but sometimes it feels like he is...
"
Template PageEdit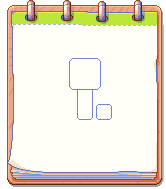 The page for the Kori Tree is found here.
A total of seven Lives can be obtained in this level.
This level has the fewest underwater sections of any Beach Gate level.
---
Music themes used within this level (in order of use).
| | |
| --- | --- |
| Island | Underwater |
---
---