Welcome to the Drawn to Life Wiki!
Whale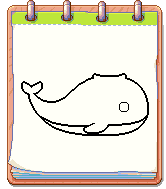 Whales are creations that only appear in Icy Lake. They allow The Hero to safely cross the sections of icy water in the level without taking damage. Once created, whales will remain stationary, floating at the edge of icy water, until The Hero jumps onto their backs; at that point, the whale will start swimming across the water. Once the Whale comes into contact with land, it will stop and shake for a moment before sinking under water, giving The Hero a small section of time to hop off and back onto land.
Occasionally, while in motion, the whale will blow out a stream of water which The Hero can jump on and use as a temporary platform, until the stream goes down. Most often, the whale does this to allow The Hero access to small floating areas, coins, and to make avoiding flying enemies, such as Shadow Bats easier.
Which is the best creation made in Icy Lake?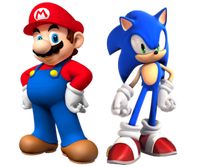 Platformer Games
Go to these sites for info or for help with your own wiki!
Azure Striker Gunvolt • Banjo-Kazooie • Broforce • Cave Story • Code: Hardcore • Conker • Crash Bandicoot • Donkey Kong • Drawn to Life • Epic Mickey • Freedom Planet • Geometry Dash • Jak and Daxter • Kirby • LittleBigPlanet • Mario • Mega Man • Metal Slug • Metroid • Mighty No. 9 • Oddworld • Ratchet & Clank • Rayman • Shantae (and WayForward games) • Shovel Knight • Sly Cooper • Sonic • Spyro the Dragon • Tearaway • Yooka-Laylee
Want your community included? See how!

---
This Wiki was designed for use on the desktop and may not function properly using a mobile device. Please consider switching to the full site by clicking here.
---
Ad blocker interference detected!
Wikia is a free-to-use site that makes money from advertising. We have a modified experience for viewers using ad blockers

Wikia is not accessible if you've made further modifications. Remove the custom ad blocker rule(s) and the page will load as expected.