Welcome to the Drawn to Life Wiki!
Windy Hills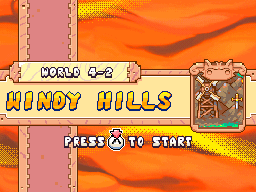 Windy Hills is the second level in the City Gate and the seventeenth level in the game. This level utilizes a standard layout, moving left to right through three level "sections". There are high concentrations of enemies within this level, as well as many bottomless pits, requiring the player to proceed with caution. A new enemy, the Shadow Bird, is also encountered here.
The Legendary Sword template is retrieved here, along with Unagi and his two assistants. Additionally, the following creations are first drawn here:
Which is your favorite Windy Hills creation?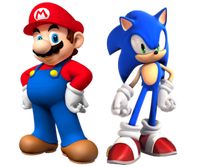 Platformer Games
Go to these sites for info or for help with your own wiki!
Azure Striker Gunvolt • Banjo-Kazooie • Broforce • Cave Story • Code: Hardcore • Conker • Crash Bandicoot • Donkey Kong • Drawn to Life • Epic Mickey • Freedom Planet • Geometry Dash • Jak and Daxter • Kirby • LittleBigPlanet • Mario • Mega Man • Metal Slug • Metroid • Mighty No. 9 • Oddworld • Ratchet & Clank • Rayman • Shantae (and WayForward games) • Shovel Knight • Sly Cooper • Sonic • Spyro the Dragon • Tearaway • Yooka-Laylee
Want your community included? See how!

---
This Wiki was designed for use on the desktop and may not function properly using a mobile device. Please consider switching to the full site by clicking here.
---
Ad blocker interference detected!
Wikia is a free-to-use site that makes money from advertising. We have a modified experience for viewers using ad blockers

Wikia is not accessible if you've made further modifications. Remove the custom ad blocker rule(s) and the page will load as expected.