Welcome to the Drawn to Life Wiki!
Surfboard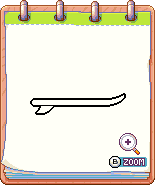 " Draw a stylish surfboard to go across the water!"
The Surfboard is a Creation Object in Drawn to Life, first drawn in Surf Beach. Due to the large bodies of water in Surf Beach, the Surfboard is fundamental to completing the level. The player can jump whilst on it by pressing
, and can duck by pressing the down control pad button. The player must use these controls to navigate and avoid obstacles whilst on the board.
Which Drawn to Life creation would you rather take to the beach?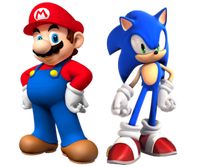 Platformer Games
Go to these sites for info or for help with your own wiki!
A Hat in Time • Azure Striker Gunvolt • Banjo-Kazooie • Bloodstained: Ritual of the Night • Broforce • Castlevania • Cave Story • Code: Hardcore • Conker • Contra • Crash Bandicoot • Croc • Cuphead • Donkey Kong • Drawn to Life • Epic Mickey • Ganbare Goemon • Jak and Daxter • Jazz Jackrabbit • Kirby • LittleBigPlanet • Mario • Mega Man • Metal Slug • Metroid • Oddworld • Ratchet & Clank • Rayman • Shantae (and WayForward games) • Shovel Knight • Sonic • Spyro the Dragon • Strider • Yooka-Laylee
Want your community included? See how!
See all of our Platformer gaming wikis!

---
This Wiki was designed for use on the desktop and may not function properly using a mobile device. Please consider switching to the full site by clicking here.
---