Welcome to the Drawn to Life Wiki!
Banya Fields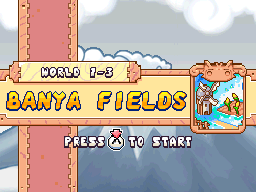 " So you're headed to the Banya Fields? I heard a rumor once about that place… Some of the rapo houses sit sideways! Nah… It's probably just a crazy story…"
Banya Fields is the third level in the Snow Gate in Drawn to Life. This level utilizes a standard layout, moving from left to right through four level "sections". The Banya Stalk Template is retrieved here, along with Cookie and his two assistants.
Which form of Banya would you rather eat?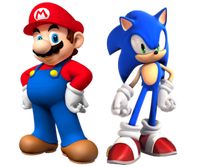 Platformer Games
Go to these sites for info or for help with your own wiki!
A Hat in Time • Azure Striker Gunvolt • Banjo-Kazooie • Broforce • Castlevania • Cave Story • Code: Hardcore • Conker • Contra • Crash Bandicoot • Croc • Cuphead • Donkey Kong • Drawn to Life • Epic Mickey • Freedom Planet • Ganbare Goemon • Geometry Dash • Jak and Daxter • Jazz Jackrabbit • Kirby • LittleBigPlanet • Mario • Mega Man • Metal Slug • Metroid • Oddworld • Ratchet & Clank • Rayman • Shantae (and WayForward games) • Shovel Knight • Sonic • Spyro the Dragon • Strider • Yooka-Laylee
Want your community included? See how!
See all of our Platformer gaming wikis!

---
This Wiki was designed for use on the desktop and may not function properly using a mobile device. Please consider switching to the full site by clicking here.
---