Welcome to the Drawn to Life Wiki!
Levi
"I've finally decided what I want to be when I grow up.
I want to be a hero, just like you, Hero!"
Levi is a young Raposa boy in Drawn to Life: The Next Chapter who resides in the west side of Lavasteam.
Before color was lost due to Wilfre, Levi had a friend—a Cave Monster—that used to live in a cave below him in Lavasteam; this area can be colored in and the creature recreated. In order to do so, ground color must first be restored and The Hero talk to Levi.
Which is your favorite level in Lavasteam?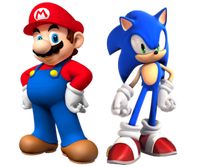 Platformer Games
Go to these sites for info or for help with your own wiki!
A Hat in Time • Azure Striker Gunvolt • Banjo-Kazooie • Broforce • Castlevania • Cave Story • Code: Hardcore • Conker • Contra • Crash Bandicoot • Croc • Cuphead • Donkey Kong • Drawn to Life • Epic Mickey • Freedom Planet • Ganbare Goemon • Geometry Dash • Jak and Daxter • Jazz Jackrabbit • Kirby • LittleBigPlanet • Mario • Mega Man • Metal Slug • Metroid • Oddworld • Ratchet & Clank • Rayman • Shantae (and WayForward games) • Shovel Knight • Sonic • Spyro the Dragon • Strider • Yooka-Laylee
Want your community included? See how!
See all of our Platformer gaming wikis!

---
This Wiki was designed for use on the desktop and may not function properly using a mobile device. Please consider switching to the full site by clicking here.
---