Welcome to the Drawn to Life Wiki!
Angler King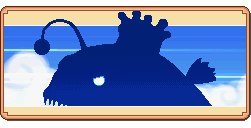 " I am the Angler King! You DARE invade my realm!?"

The Angler King is the third boss fought in Drawn to Life, and is the boss of the Beach Gate. He is an enormous anglerfish supposedly corrupted by Wilfre.
The Angler King is awoken shortly after the creation of the Lighthouse. As soon as Pirate Beard's ship is guided to the Village Docks by the newly-created Lighthouse, the ground in the Raposa Village begins to tremor. After a short bit of dialog from Wilfre, The Hero enters the Beach Gate and begins the fight against Angler King.
This boss battle is composed of two "phases" in which the player must navigate through in order to defeat the Angler King and save Count Choco. The Angler King has twenty Health and can only be damaged by projectiles from the Starzooka.
Who is your favorite Raposa that was rescued from the Beach Gate?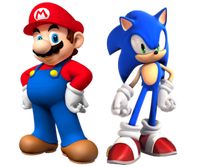 Platformer Games
Go to these sites for info or for help with your own wiki!
A Hat in Time • Azure Striker Gunvolt • Banjo-Kazooie • Bloodstained: Ritual of the Night • Broforce • Castlevania • Cave Story • Code: Hardcore • Conker • Contra • Crash Bandicoot • Croc • Cuphead • Donkey Kong • Drawn to Life • Epic Mickey • Ganbare Goemon • Jak and Daxter • Jazz Jackrabbit • Kirby • LittleBigPlanet • Mario • Mega Man • Metal Slug • Metroid • Oddworld • Ratchet & Clank • Rayman • Shantae (and WayForward games) • Shovel Knight • Sonic • Spyro the Dragon • Strider • Yooka-Laylee
Want your community included? See how!
See all of our Platformer gaming wikis!

---
This Wiki was designed for use on the desktop and may not function properly using a mobile device. Please consider switching to the full site by clicking here.
---